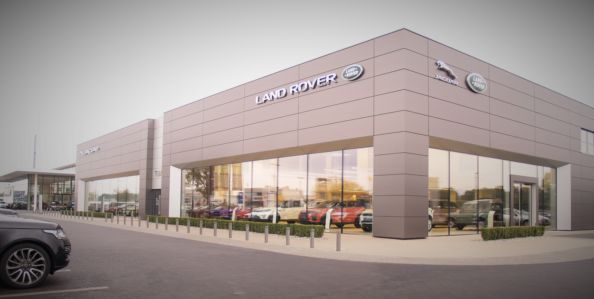 Welcome to Joe Duffy Land Rover, part of the Joe Duffy Group, currently celebrating 40 years in business.
The Joe Duffy Group is Ireland's fastest growing dealer group representing both premium and volume brands.
As one of Dublin's largest and longest serving Land Rover dealers we can offer an unrivalled choice of new and used Land Rover cars all prepared to the highest standards. We also offer very competitive finance packages tailor made to your requirements to help make your car more affordable.
Products
Land Rover are continuing to grow in popularity due to their incredible reliability, luxury and performance. Our expert staff can also assist you to equip your new or used Land Rover vehicle with any number of essential or value added extra features in order to maximise the enjoyment of your new vehicle. Our dedicated service, parts and aftersales team will be able to provide you with solutions to any eventuality either preventative or to aid performance.
People
We believe in customer satisfaction and conducting business with integrity and enthusiasm. We are strongly influenced by the philosophy of "its our people that make the difference" and we will endeavour to make your experience with us as pleasurable and memorable as possible so that when you leave you will always come back to us as your number 1 choice for all your Land Rover requirements.
Facilities
Our flagship recently built facility has not only the highest quality but also an incredible service resource. With Complimentary Wifi and refreshments, Joe Duffy Land Rover take the hassle out of getting your Land Rover serviced. Buying a Land Rover has never felt so good.
TALK TO ONE OF OUR TEAM
01 870 1440
info@joeduffylandrover.ie